NZ Prime Minister Jacinda Ardern opened a multi-million dollar sports complex on Sunday, which is expanded over 5.6 acres of land.
The inauguration event was attended by National leader Judith Collins, Auckland mayor Phil Goff, several govt. and opposition MPs, and a crowd of 25,000.
The new complex is located behind the Gurdwara Sri Kalgidhar Sahib Takanini and facilities of the Sikh Sports Complex are open to everyone, not just Sikhs.
Ardern praised Sikh community, and emphasised that the community led by the Supreme Sikh Society of New New Zealand, is already well-known and admired for its service to the wider New Zealand community, specifically during the Covid lockdowns.
"Through the last year, everyone has been hit so hard, the pandemic and its effect on the world have equally been felt here in New Zealand, but in different ways," Ardern said.
"The role that you have played as a community has been immense.
"When I first saw images of the work that was being done to provide food to the wider members of the Auckland community, and feeling like what I was seeing from the Sikh community was the team of five million in action.
"It warmed my heart so much. I want you to know I saw it, it moved me and it moved New Zealand."
Thanking sikh community she said:
"Thank you from the bottom of our hearts for taking care of everyone around you,"
She said the project would serve to "connect and engage" even more people in Auckland and around New Zealand.
"You had a dream to build a facility that promoted sports, that promoted well being among all of the community, but also to create a space to break down barriers and bring people together," she said.
"And you have achieved that incredible vision.
"Today we're here opening seven international level fields and turfs that will allow people from all over Tamaki Makaurau, and all over Aotearoa New Zealand to be able to connect and engage in sport," she announced.
Daljit Singh, president of the Supreme Sikh Society, said the complex included a Fifa-approved soccer field where people could also play hockey.
"It also has basketball, netball and volleyball courts, four running tracks, two cricket pitches, kabaddi ground equipped with floodlights, in-built sound system, plus 200 car parks reserved for sports out of a total car of over 450, 10-metre high mesh fence, and two water bores with treatment plants," said Singh.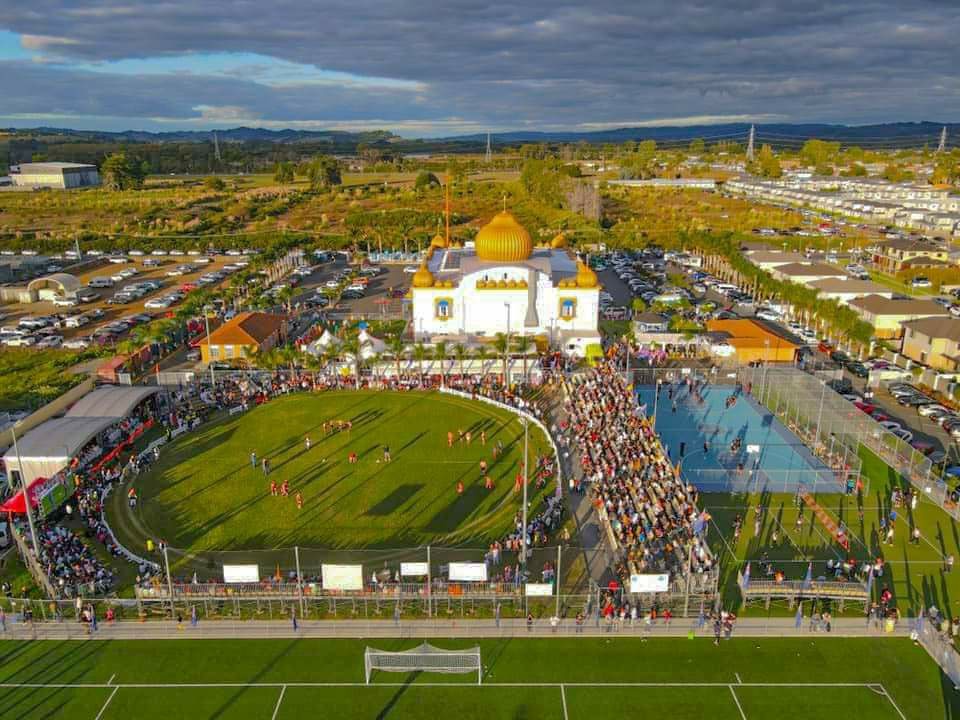 "Many have already started to approach us for the use of the facilities." he added.